It's time that I finally start a blog. I've put it off for far too long. And after spending a weekend with some of the more important folks in the Django world, I suppose you could say I've found a bit of inspiration. Here goes nothing.
Django Birthday was last weekend (July 10, 2015 - July 12, 2015) in downtown Lawrence, Kansas. It was a celebration of 10 years of Django and it was a great way to meet some of the key players in the Django community. The three co-founders (Jacob Kaplan-Moss, Adrian Holovaty, and Simon Willison) were in attendance. Other core contributors, members of the Django Software Foundation, and leaders of groups like Django Girls were all in attendance.
The first night consisted of a quick meet and greet. Some of the attendees met up at Henry's around 5:00. Around 7:30 to 8:00 we split up into groups of 8 and headed off to dinner. My coworker Edward Emanuel and I managed to get a dinner with the three co-founders of Django. I felt like a fly on the wall listening to stories from developers who have decades more experience than I do.
On Saturday we spent the day listening to talks from the important figures of the Django community. The talks ranged from the educational in Marc Tamlyn's "Development Milestones: 1.0 Onwards", to the funny in Andrew Godwin's "Django: The Conspiracy", to the emotional in Adrian Holovaty's "Django Regrets".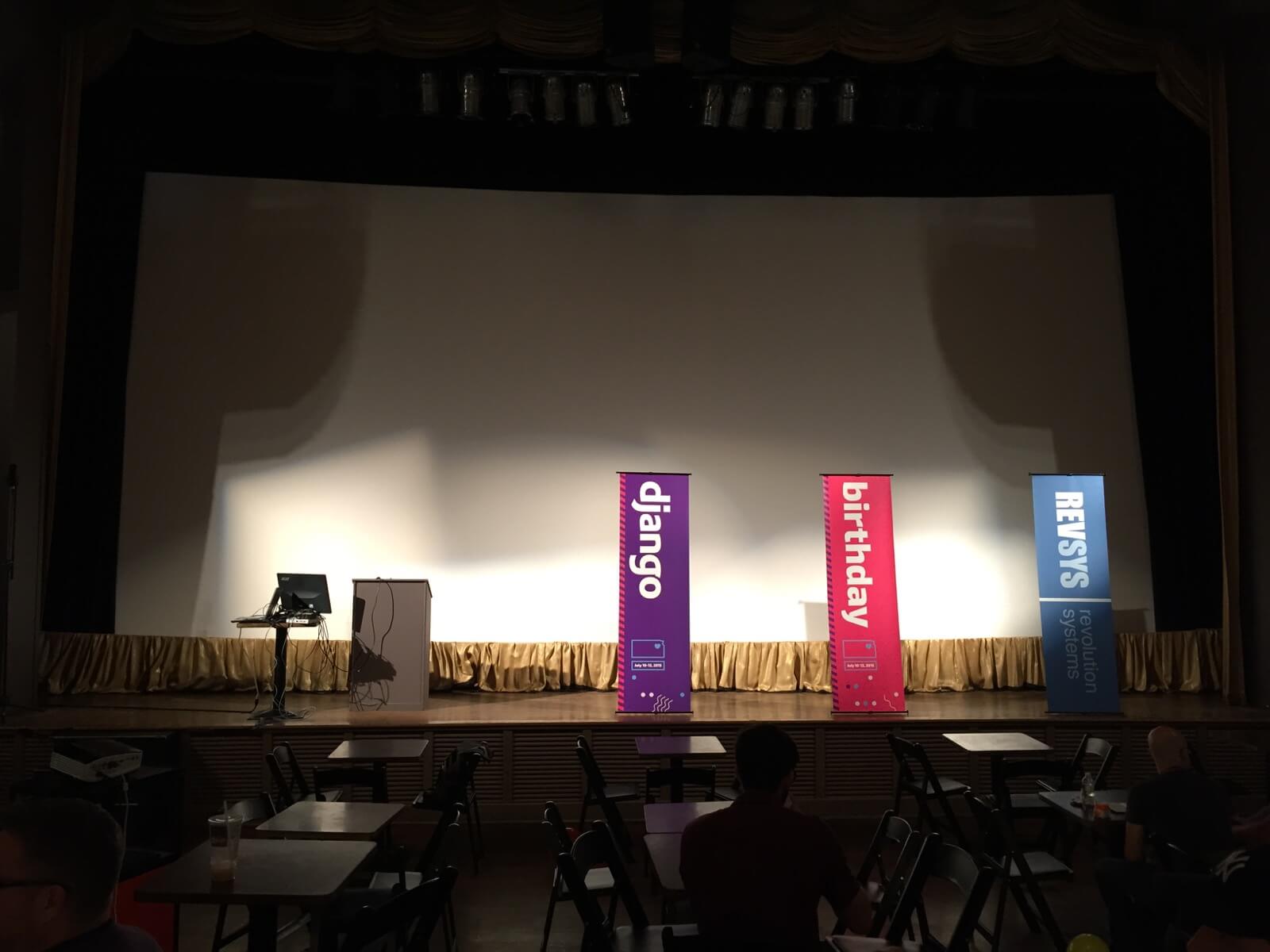 After the talks we headed to the offices of Lawrence Journal-World where Djano was founded. It was interesting to see the exact offices where Django was conceived (which was in a basement, believe it or not).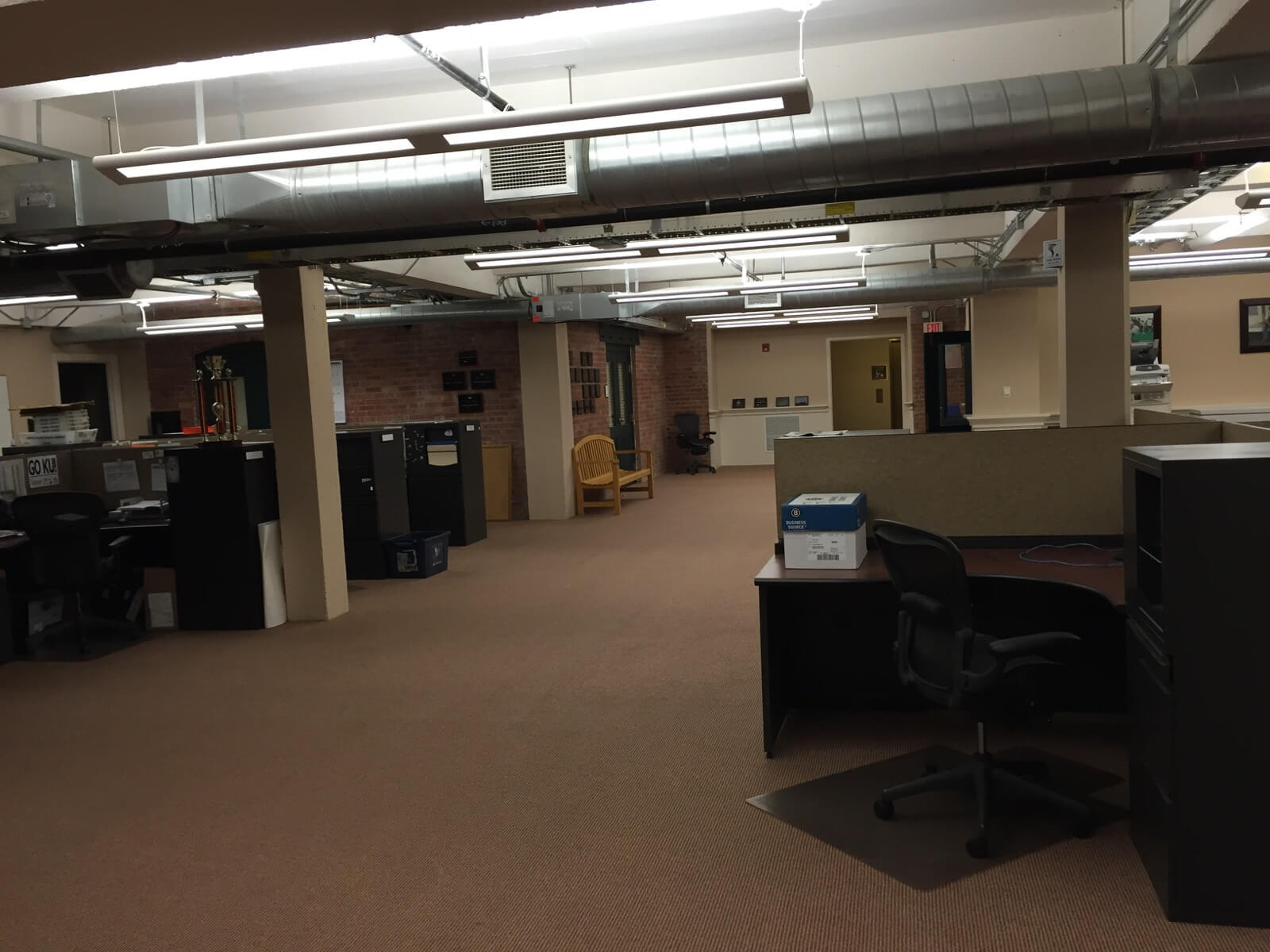 The day culminated in a block party in downtown Larence. There was live music, drinks, food, a talking robot, and (naturally) a bouncey house. Adrian Holovaty played gypsy-jazz guitar for about 30 minutes, and he was genuinely great. Definitely check out Adrian's YouTube channel for some sweet acoustic jams.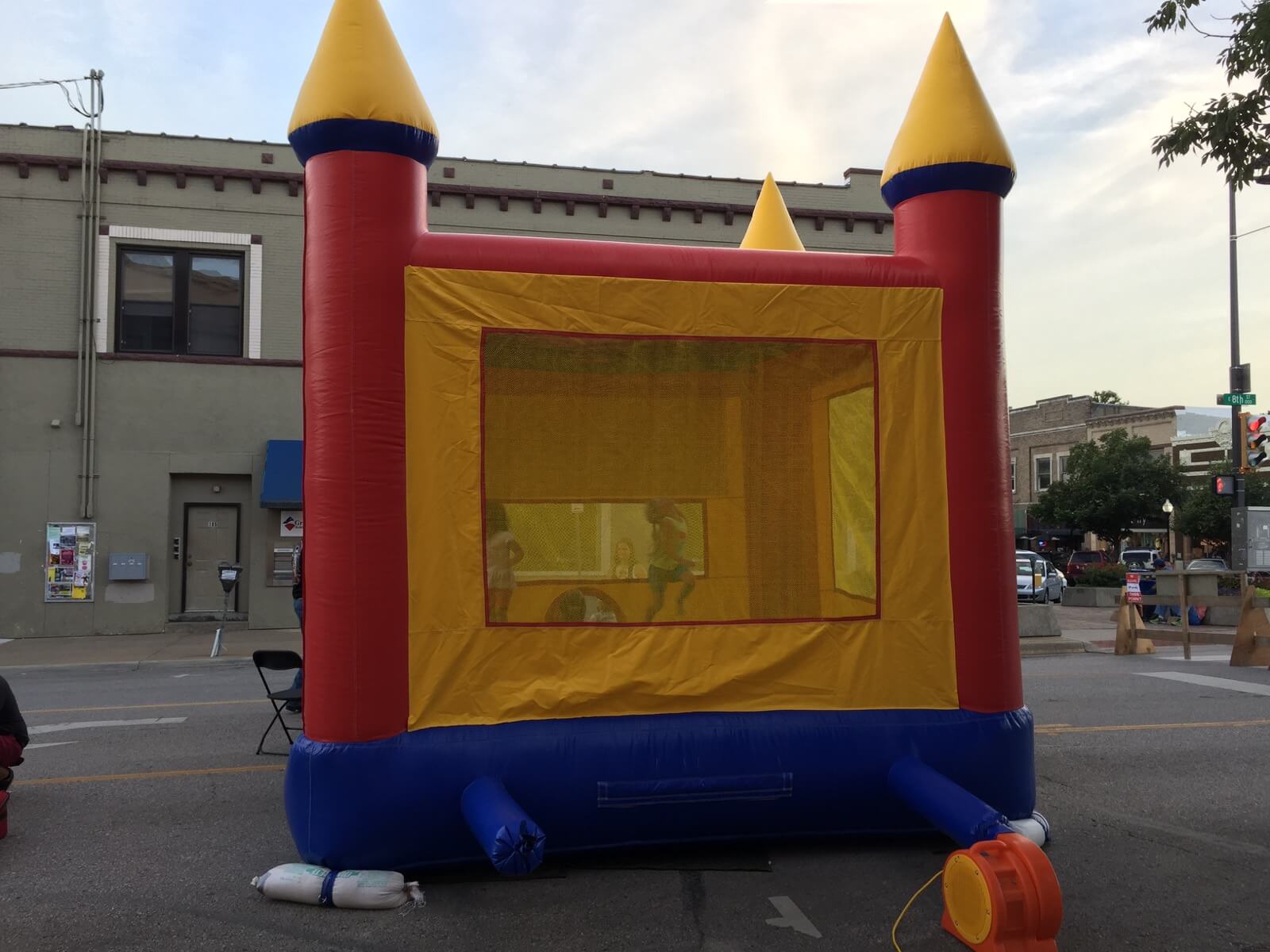 On Sunday the attendees met up at the Carnegie Building for sprints. Most attendees worked on open tickets in the Django codebase. Edward and I took a different approach and instead opted to add easter eggs to SideKick. It was time well spent.
Overall, Django Birthday was a fun experience and a great first technical conference for me. I have to thank SideCars for making it possible. They didn't hesitate to pay for tickets, food, a hotel, and a rental car so that Edward and I could attend the conference. Now on to DjangoCon 2015!
---